PRAGMATIC BUSINESS – NOT PERSONAL – MANAGEMENT ADVICE
By Dr. David E. Marcinko MBA CMP®
SPONSOR: http://www.CertifiedMedicalPlanner.org
THE MEDICAL PRACTICE NAME
Did you know that most experts recommend against naming a practice with your own name because it limits future growth and you may lose the benefits that a more descriptive name would bring?
Your business name will likely be incorporated using your practice's name, although larger (multi-specialty group) practices may use a more general name for the entire enterprise; and then having multiple "dba's" ("Doing Business As") for the individual practices under the umbrella. It is important to discuss these options with an attorney if you believe this arrangement has advantage; others find it confusing.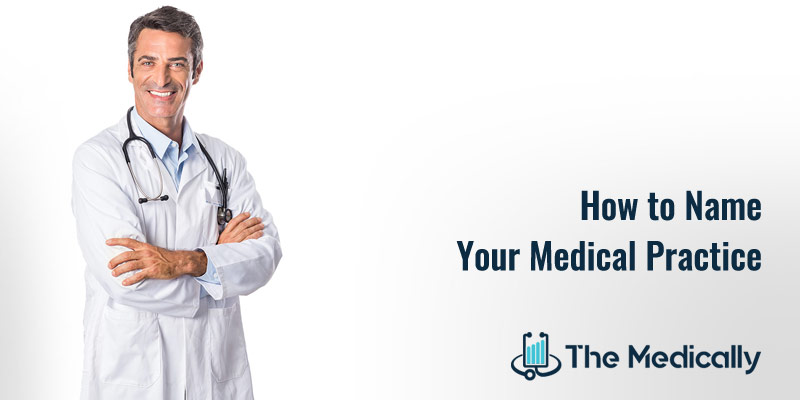 Usually, your medical specialty can be used as a base-name, and then some descriptor to differentiate it from local competing practices. Selecting a name like "The Allegiance Partners" does not indicate that medicine is your service. On the other hand, naming your practice "Podiatry Associates of Your Town" won't be helpful to patients looking for you in the yellow pages, health insurance provider network list, or internet search engines, and finding your practice listed just before "Your Town Podiatry Partners". It is therefore good to be cognizant of your competitors' names when choosing your own. And, you should select a name that will hopefully grow with you into a larger enterprise.
For example, are you a solo doctor, but are pretty sure you'll take on one or more partners in the future? Then besides not naming your practice after yourself, you may choose to add "Group" or "Partners" to your name initially even if you're the only doctor. Is there any possibility you'll open a second office in another town? Naming your medical practice something like the "Apple Street Internal Medicine Group" may not make sense when your second office is opened on Main Street in a nearby city, in a few years.
Order Forms and Practice Stationary
Orders forms, invoices, purchase and estimate forms, business cards, envelopes, stationary and specialty labels can all be personalized for your medical practice name, script, colors and logo. Often, local or regional printers are the most cost effective and you support another entrepreneur, as well.
Well-know internet companies that print stationary are: www.nebs.com; www.paperdirect.com; and www.vistaprint.com
YOUR COMMENTS ARE APPRECIATED.
Thank You
***
BOOK: https://www.amazon.com/Business-Medical-Practice-Transformational-Doctors/dp/0826105750/ref=sr_1_9?ie=UTF8&qid=1448163039&sr=8-9&keywords=david+marcinko
***
HOSPITALS: https://www.amazon.com/Hospitals-Healthcare-Organizations-Management-Operational/dp/1439879907/ref=sr_1_4?s=books&ie=UTF8&qid=1334193619&sr=1-4
***
Filed under: "Advisors Only", "Doctors Only", Career Development, CMP Program, Marketing & Advertising, Practice Management, Touring with Marcinko | Tagged: Business of Medical Practice, Certified Medical Planner™, David Marcinko MBA, how to name a medical practice?, medical business plan, medical practice names | Leave a comment »