Healthcare Costs Projected to Grow in 2022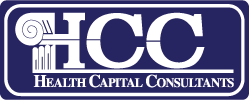 A June 2021 PricewaterhouseCoopers (PwC) report found that healthcare costs have been on a steady decline for the past decade, but trailing effects from the COVID-19 pandemic could cause increases above anticipated rates over the next several years.
In 2007, the annual cost growth for healthcare spending was 11.9% and declined steadily until 2017, where it floated between 5.5% and 6.0% until 2020. However, projected healthcare cost growth for 2022 is expected to reach 6.5% due to factors such as deferred or forgone care, increased mental health issues, preparation for future pandemics, and investment in digital tools. (Read more...)
ASSESSMENT: Your thoughts are appreciated.
Citation: https://www.r2library.com/Resource/Title/0826102549
THANK YOU
***
***
Filed under: Experts Invited, Glossary Terms, Health Economics, Health Insurance, Health Law & Policy, Healthcare Finance | Tagged: Health Capital Consultants LLC, health care costs, Healthcare Costs Grow in 2022, PwC |