Raises Mortality among Medicare PART D Beneficiaries
QUERY: What are the health consequences when patients reduce their use of prescribed medications in response to higher out-of-pocket costs?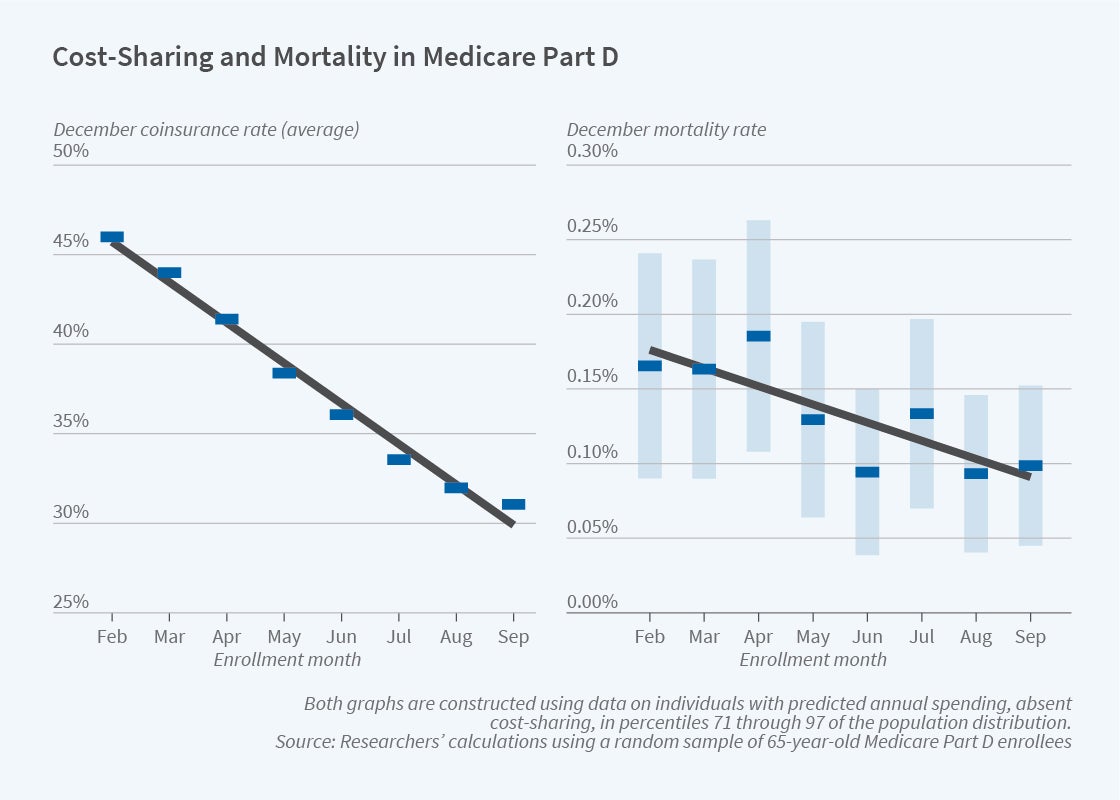 In The Health Costs of Cost-Sharing (NBER Working Paper 28439), researchers Amitabh Chandra, Evan Flack and Ziad Obermeyer use the distinctive out-of-pocket cost-sharing features of Medicare Part D to demonstrate that such reductions can increase mortality.
ASSESSMENT: Your thoughts are appreciated.
THANK YOU
***
Filed under: Drugs and Pharma, Experts Invited, Funding Basics, Health Economics, Health Insurance, Healthcare Finance | Tagged: Amitabh Chandra, Evan Flack, Medicare Part D, NBER, out of pocket cost shring, Prescription Cost Sharing, prescription drugs |