Next Generation ACO Model to End in 2021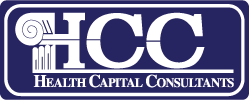 Many accountable care organizations (ACOs) received disappointing news on May 21, 2021, when the Centers for Medicare & Medicare Services (CMS) announced that it would not be extending the Next Generation ACO (NGACO) model for 2022.
After five years and a dwindling number of participating ACOs, experts were split on whether or not CMS should keep the model in place for another year. On one hand, stakeholders have argued for the NGACO model's extension until it can be replaced with or integrated into another program; howowever, others asserted that resources could not be properly invested with only one more year left in the program. (Read more…)
Citation: https://www.r2library.com/Resource/Title/0826102549
ASSESSMENT: Your thoughts are appreciated.
THANK YOU
***

Filed under: Experts Invited, Glossary Terms, Health Economics, Health Insurance, Health Law & Policy, Healthcare Finance | Tagged: Accountable Care Organizations, ACO Model to End in 2021, Health Capital Consultants LLC, Jessica Bailey-Wheaton, TODD A. ZIGRANG |