By Staff Reporters
Medical education in the U.S. and Canada has changed considerably in the last several decades.
***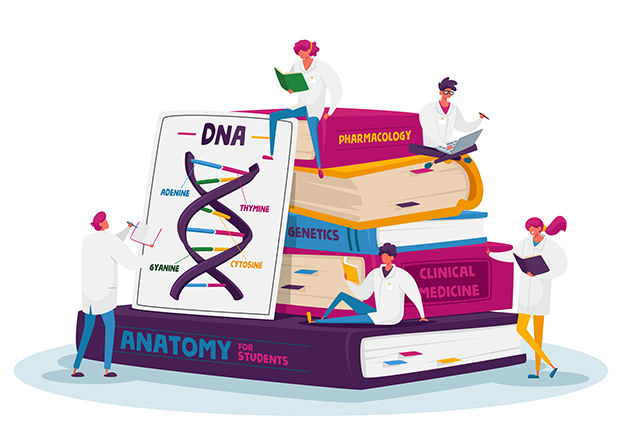 According to the AMA, the major changes are the following:
Reducing medical school programs leading to the medical degree to three years. Since graduate medical education (i.e., residency) is many years in duration and includes virtually all the information, that would be part of the typical fourth year..
Introducing clinical medicine early in the curriculum.
Including medical information and activities into the basic science component of the curriculum.
De-emphasizing inactive learning by markedly reducing the number of lectures and employing problem-based learning (PBL) which typically takes place in small groups (e.g., 6-8 students led by a single faculty member).
Employing objective structured clinical examinations (OSCE) in which students are asked to solve a problem in which they are faced with a simulated patient and are asked to solve a clinical problem. Students are evaluated as to how well they communicate/interact with patients, take a medical history, arrive at a clinical diagnosis, and come up with a treatment plan. The simulated patients are trained to act as if they were actual patients. The OSCE includes individual students interacting with a single patient, emulating a real patient-doctor interaction. How well the student performs is evaluated by a faculty member observing the activity via video and by the simulated patient who evaluates the student doctor for such activities as his/her communication skills.
***
COMMENTS APPRECIATED.
Thank You
Subscribe to the Medical Executive-Post.com
***
***
ORDER: https://www.routledge.com/Risk-Management-Liability-Insurance-and-Asset-Protection-Strategies-for/Marcinko-Hetico/p/book/9781498725989
***
Filed under: "Doctors Only", Career Development, Health Law & Policy, iMBA, Op-Editorials | Tagged: AMA, medical education, objective structured clinical examinations, OSCE, PBL, problem based learning | Leave a comment »