President Biden Talks Up Benefits of Vaccines After New Mask Guidance
By Dr. David E. Marcinko MBA CMP®
It is time to practice smiling with your teeth again, because the CDC just updated its mask-wearing guidance yesterday from "mostly always" to "mostly just inside." The agency said that fully vaccinated folks can do the following activities sans masks:
Dine outside with non-roommates
Go on walks, hikes, or bike rides alone or with household members
Attend small, outdoor events, even if some attendees haven't been vaccinated.
Why now?
29% of Americans are fully vaccinated, and almost 43% have received 1+ dose. Plus, researchers' understanding of Covid-19 has come a long way since every Amazon package was treated like an Area 51 special delivery, and public health experts say it's rare for the virus to spread outdoors.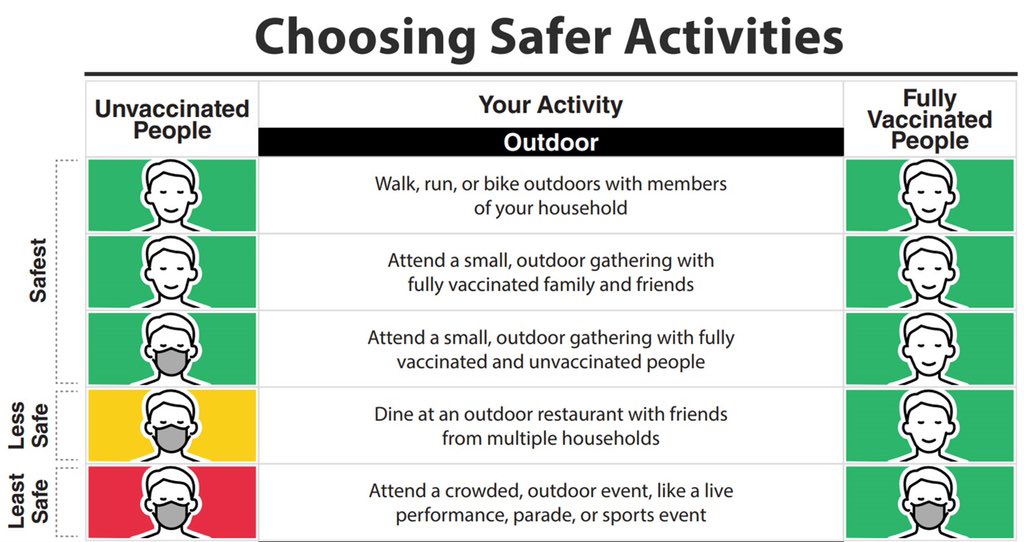 Vaccines Need a Marketing Refresh
The pace of vaccinations has slowed down in the US, and the Biden administration hopes that FOMO from seeing vaccinated friends tandem-biking (as friends do) will spur the un-jabbed to act.
Assessment: In the words of President Biden, "For those who haven't gotten their vaccine yet…this is another great reason to go get vaccinated now."
Your thoughts are appreciated
THANK YOU
***
Filed under: "Doctors Only", iMBA, Inc., LifeStyle, Quality Initiatives | Tagged: CDC, CDC mask update, covid masks, David Edward Marcinko |