KNOW THE THE DIFFERENCE
By Staff Reporters
***
As doctors, nurses and medical professionals try to get an idea of what their home is worth, please go into the process with the knowledge that the concept of "value" can carry a different definition depending on who's assigning it.
***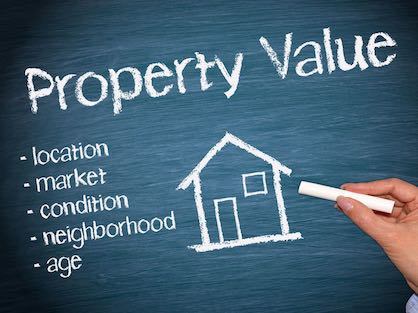 For example:
Appraised value – The appraised value of your home is the number assigned to it by a professional appraiser. This value is especially important when a home buyer is getting a mortgage. The lender will typically require a professional appraisal to verify that the borrower hasn't agreed to an unrealistic valuation.
Assessed value – The assessed value of your home is the figure assigned to it by the county where it's located for property tax purposes. While an appraisal involves someone inspecting the interior and exterior of your home, assessments are often conducted in a mass approach by using pricing trends.
Fair market value – The fair market value of your home doesn't involve a professional. Instead, it involves other people just like you who might be willing to pay more because they love a home or a certain neighborhood. So, for example, an appraised value might be $300,000, but a recent surge in buying activity and limited supply might motivate a buyer to go above that price. On the flip side, keep in mind that those buyers might be willing to pay less than what you believe it's worth, too.
***
MORTGAGES: https://medicalexecutivepost.com/2022/01/23/manual-mortgage-underwriting-what-is-it-really/
RENT v. BUY: https://medicalexecutivepost.com/2017/03/14/the-apartment-rent-vs-home-buy-decision/
MORTGAGE CALCULATOR: https://www.msn.com/en-us/money/personalfinance/use-this-calculator-to-find-out-how-much-house-you-really-can-afford/ar-AATkoSK?li=BBnb7Kz
***
COMMENTS APPRECIATED
Thank You
Subscribe to the Medical Executive-Post
MORE: https://www.amazon.com/Comprehensive-Financial-Planning-Strategies-Advisors/dp/1482240289/ref=sr_1_1?ie=UTF8&qid=1418580820&sr=8-1&keywords=david+marcinko
***
Filed under: Alternative Investments, Funding Basics, Glossary Terms, LifeStyle | Tagged: appraised value, assessed value, fair market value, FMV, home mortgages, home value |