90 NCQI MEASUREMENTS
BY ERIC BRICKER MD
The Healthcare Effectiveness Data and Information Set (HEDIS) is a tool used by more than 90 percent of U.S. health plans to measure performance on important dimensions of care and service. More than 190 million people are enrolled in health plans that report quality results using HEDIS.
***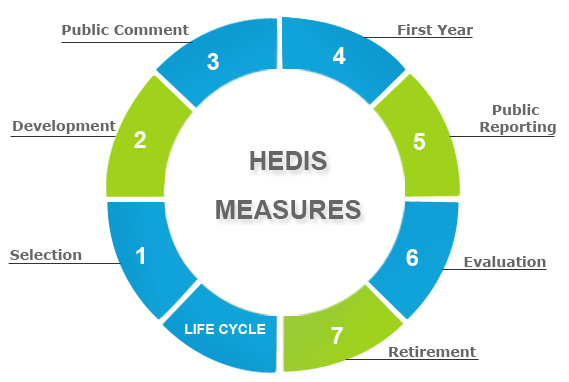 CITE: https://www.r2library.com/Resource/Title/0826102549
***
The National Committee for Quality Assurance is an independent 501 nonprofit organization in the United States that works to improve health care quality through the administration of evidence-based standards, measures, programs, and accreditation.
CITE: https://www.r2library.com/Resource/Title/0826102549
MORE: https://www.dhcs.ca.gov/provgovpart/Documents/6422/NCQAAccreditationOverview-1-21-20.pdf
****
***
PODCAST: https://www.ahealthcarez.com/how-hedis-quality-scores-work
YOUR COMMENTS ARE APPRECIATED
HOSPITALS: https://www.amazon.com/Hospitals-Healthcare-Organizations-Management-Operational/dp/1439879907/ref=sr_1_4?s=books&ie=UTF8&qid=1334193619&sr=1-4
HIT: https://www.amazon.com/Dictionary-Health-Information-Technology-Security/dp/0826149952/ref=sr_1_5?ie=UTF8&s=books&qid=1254413315&sr=1-5
***
Filed under: "Doctors Only", Events-Planner, Practice Management, Quality Initiatives, Videos | Tagged: Eric Bricker MD, Healthcare Effectiveness Data and Information Set, healthcare quality, HEDIS, medical quality, National Committee for Quality Assurance, NCQA |